PRODUCT WORKING SYSTEM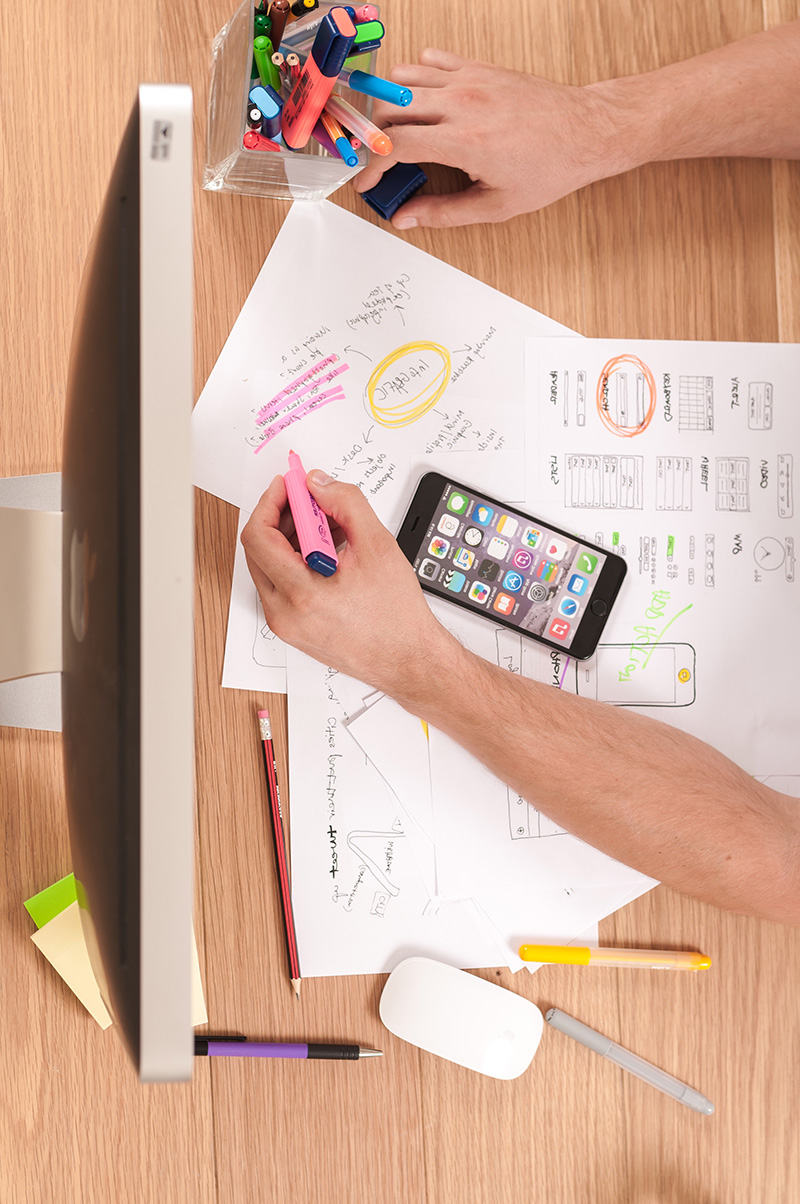 Siam Pick-up Baler

designed for using in all areas around the world, espescially in developing countries. The highlight functions or special features as following...
Good Prevention:

Main transmission with heat treat helical gears immersed in an oil-filled housing have protected by an overrunning clutch. And the possible damage from over-loads and bolt foreign bodies prevented by a shear.

Strong:

Press ram operated by a counterweighted rod and crank mechanism, they were able to overcome critical points of cycle and affording by increasing stability even heavy working at 90 strokes plus per minute.

Effective in Heavy Working Hours:

Drive transmitted to the forks and binders by a single heavy duty chain.

Smooth Operation:

Drive transmitted to the pick-up by a single V belt and tensioning system which guarantees smooth operation, safeguarding against overloads and avoiding the problems from chain drive, which requires an extra shaft and an overrunning clutch. A pick-up mechanism balanced by two tension springs adapts to every in the ground without suffering damage.

Safety System:

Flywheel and all other moving paths fully protected by guards, ensuring that the machine responds fully to statutory accident preention requirements, even in those countries with the strictest laws on safety in the workplace.

Consistency:

Straw, fodder, hay, and a finished bale of exceptional quality, whatever the lengthgenerous and consistency, Thanks to a range of adjuctment on the forks.
HIGHLIGHT SYSTEM
Modern, beautiful, easy to use, strong durable, and suitable with tractor over 25-30 HP (4 wheels).
Low cost, high performance, and can make more bales.
New gear is bigger, faster, and silent.
Four safety system: Gear Box, Plunger, Knotter, and Neddle.
No worried with V-belt and chain because of new automatic control chain and V-belt.
Bigger crank and fly-wheel, its make machine working very well, it is not shake by 3 of bearings.
Ring gear and pinion are bigger and more durable. It helps making more weight of bale.
No problem with bail bending left and right because of longer body frame and it can make more weight of bale.
All gear and bearing guarantee standard by SKF, TIMKEN, KOYO, NTN, etc. We never use CHINA bearing.
Comfortable with new pick-up lifter, it can lifting automatically when attacting something.
Big axle and big bar making machine durable no tear and broken.
GALLERY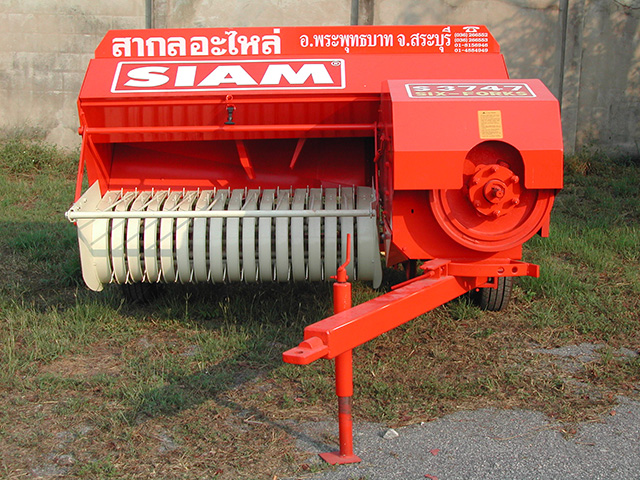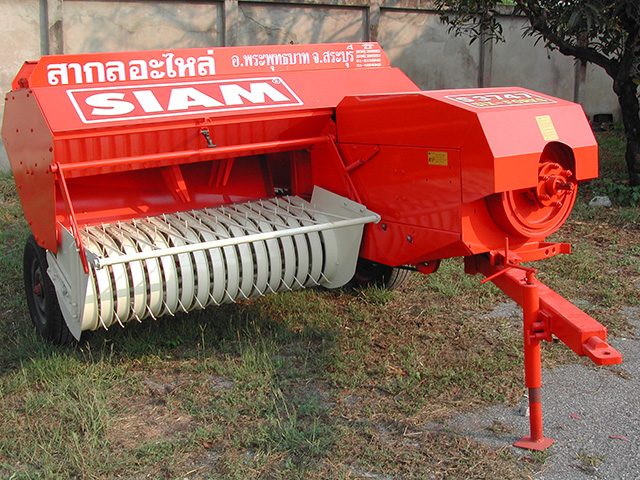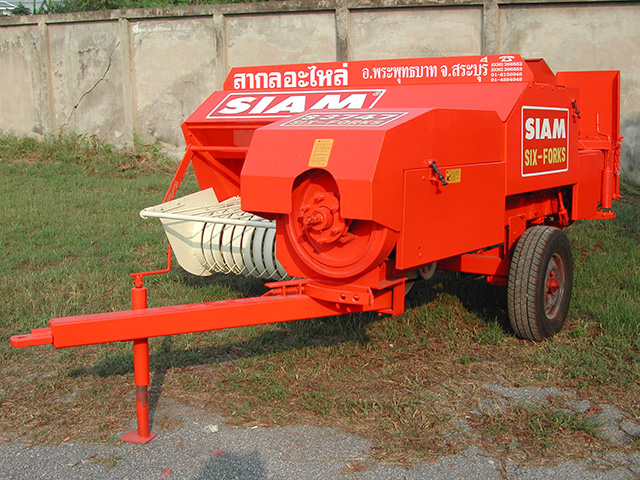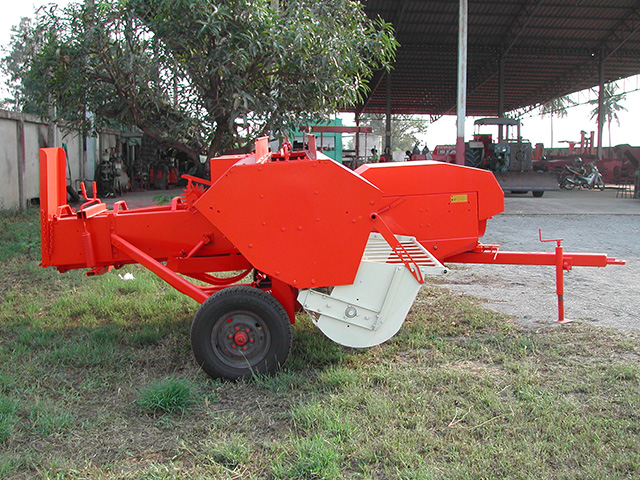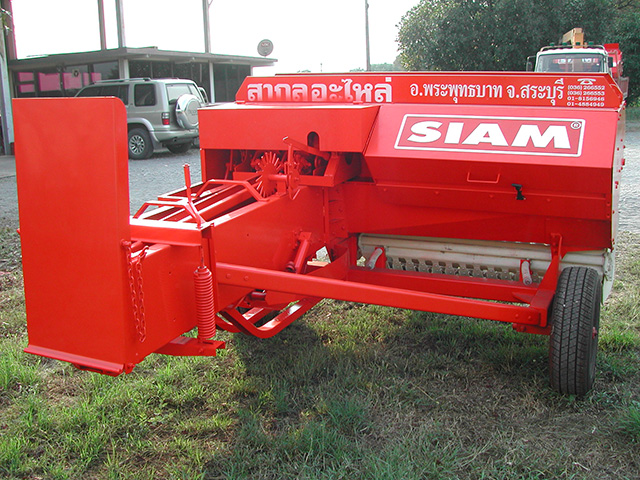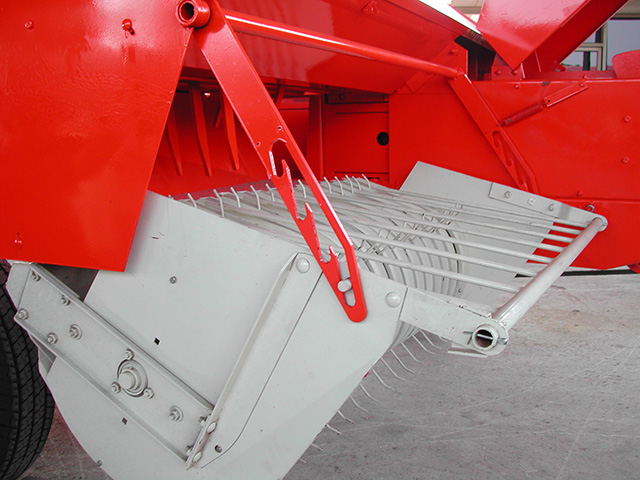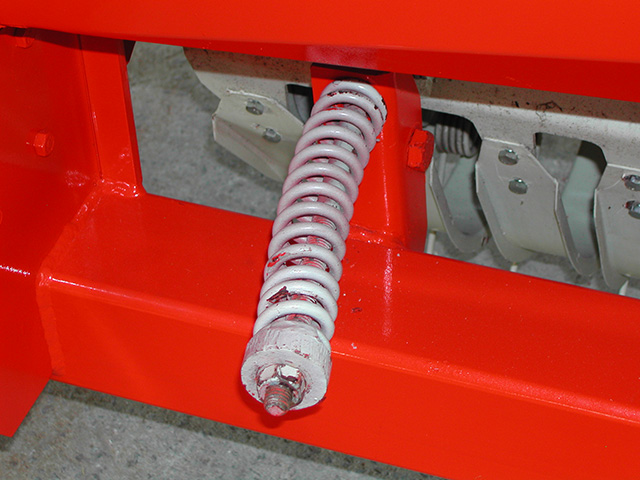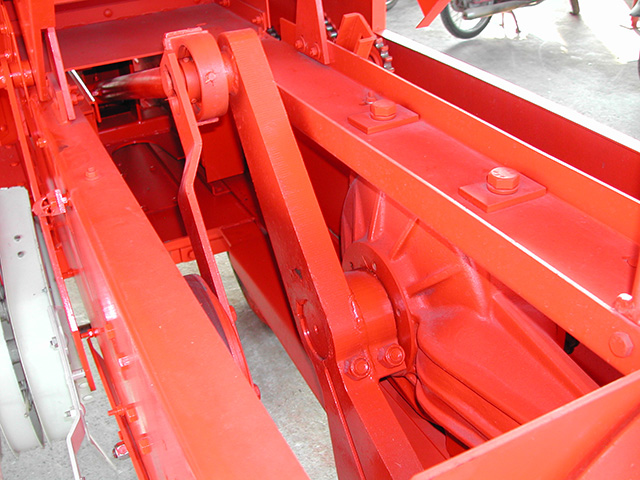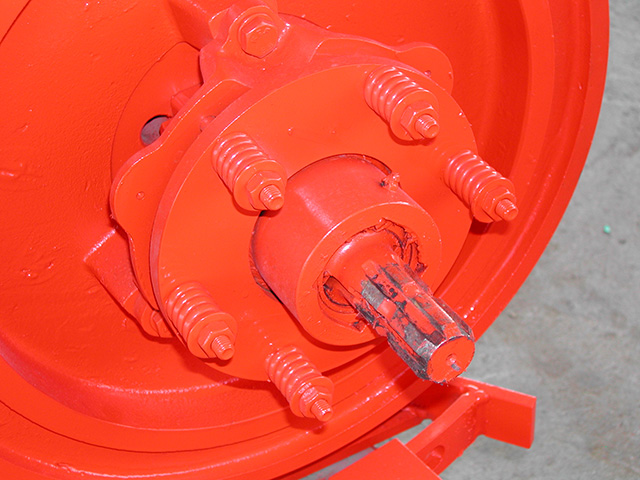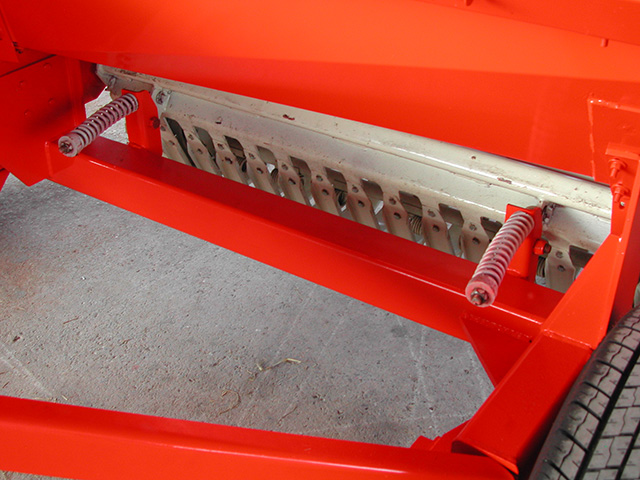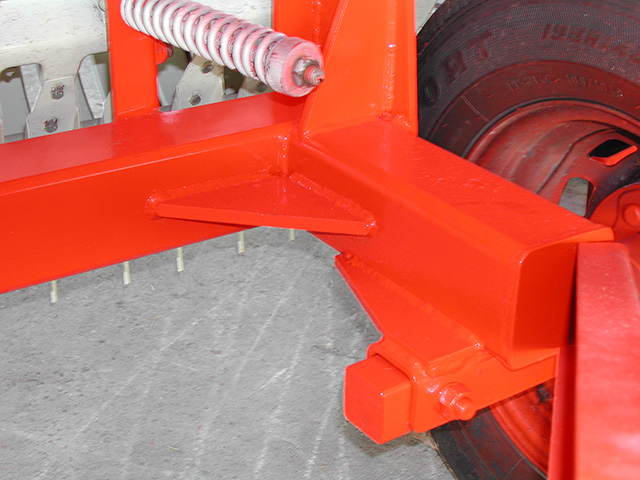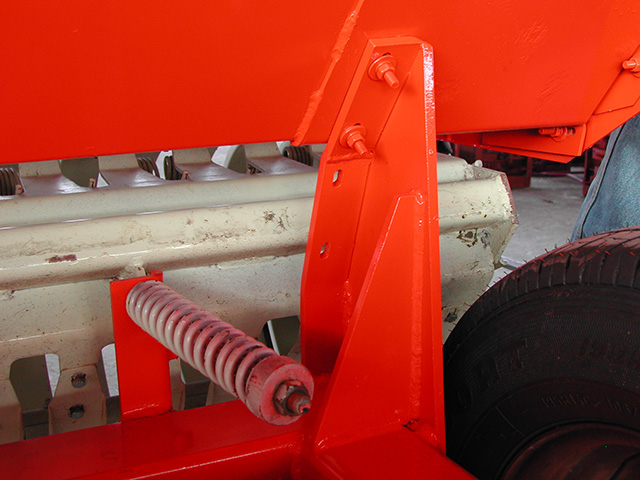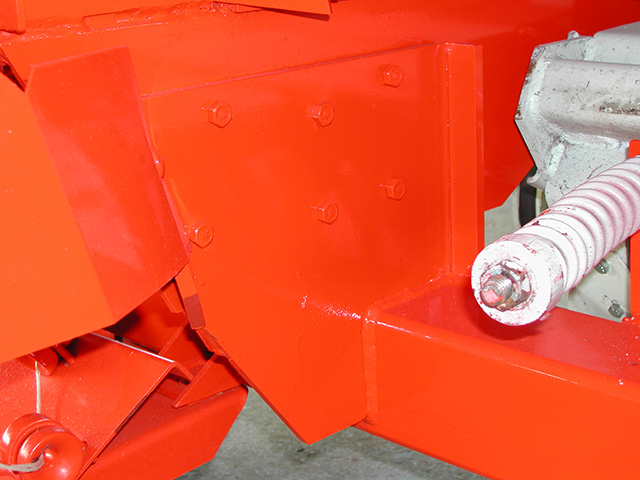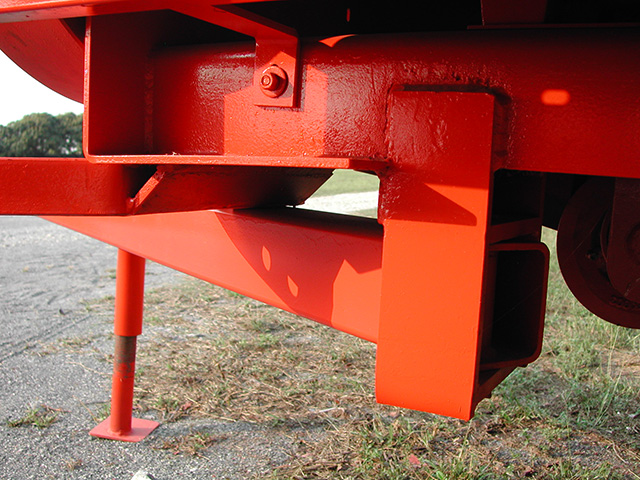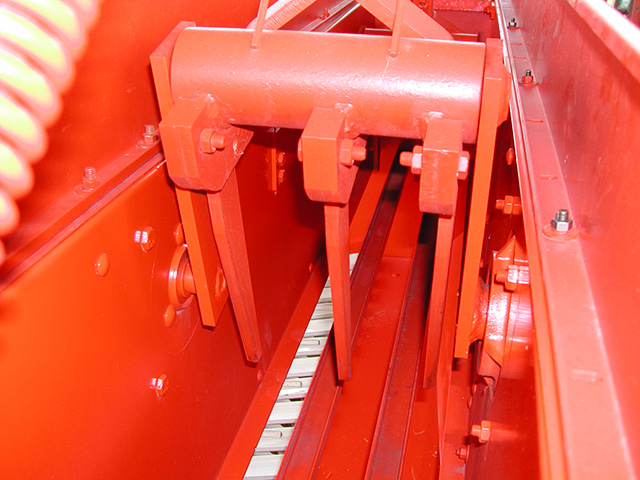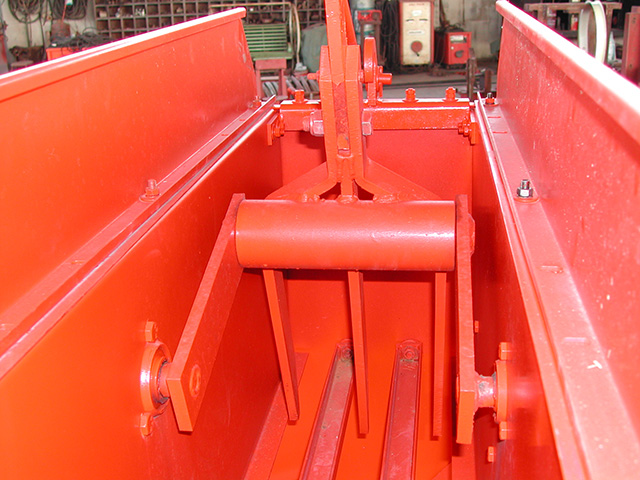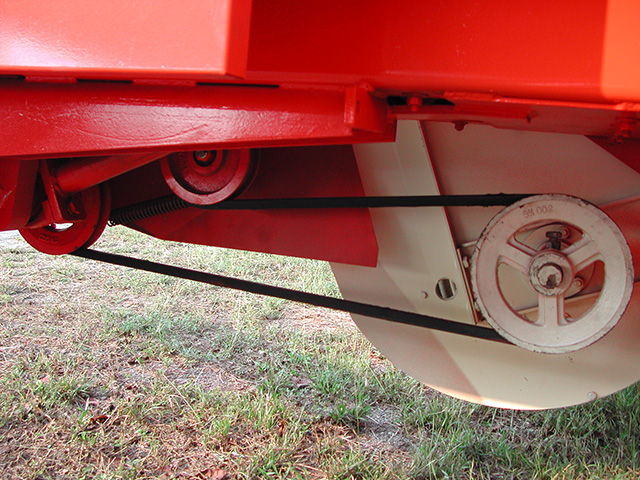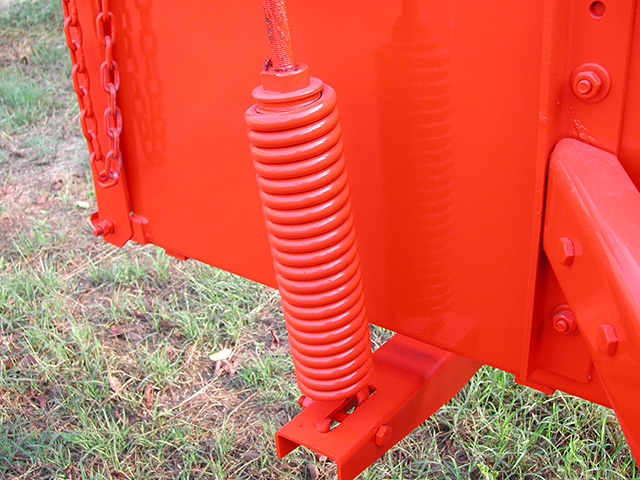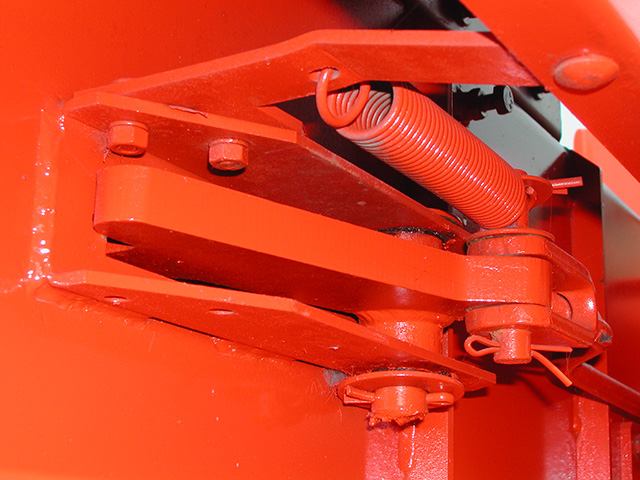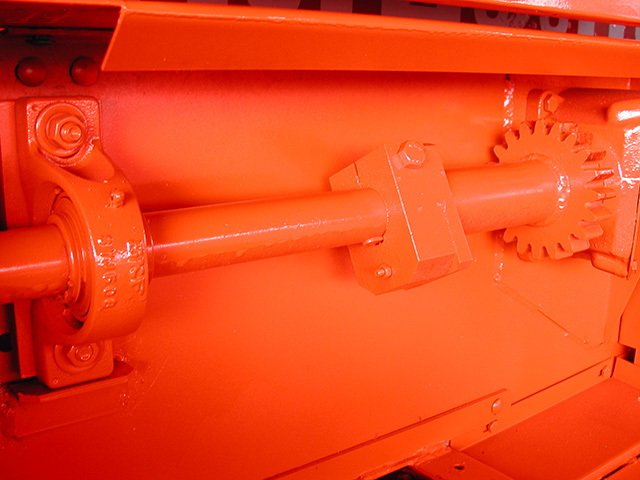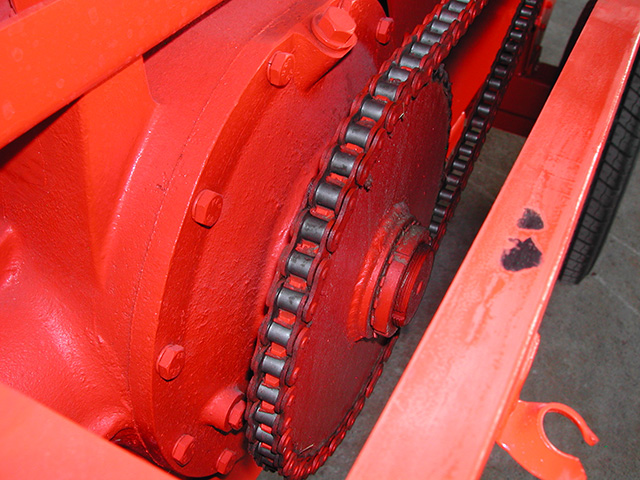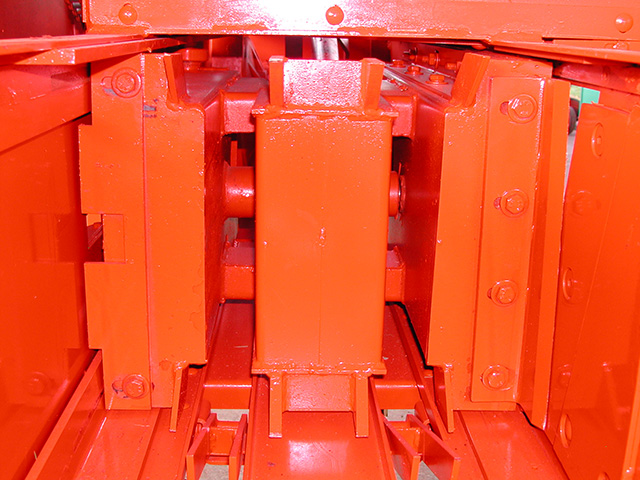 Big Plunger - Stronger and Durable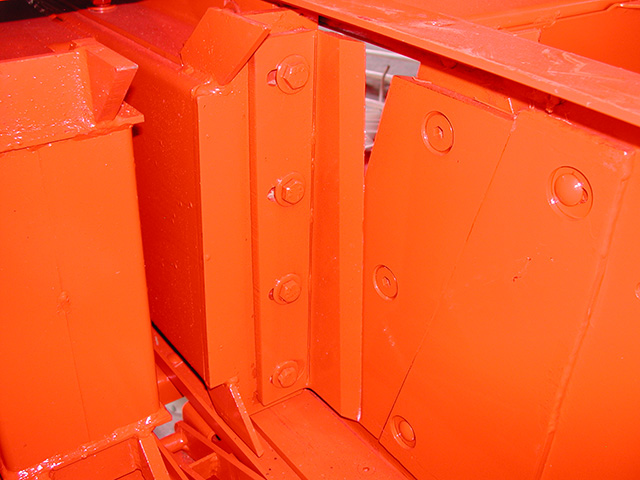 Big Cutter - Best Quality